Who Am I If I'm No Longer a Chief Medical Officer?

by Gail Lowenstein MD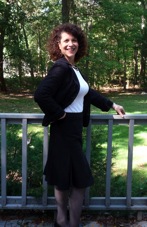 For 24 years, my position as chief medical officer of a nursing home was my way of life. It was my passion and people I worked with were my family. I was committed to the goal of bringing the best quality of care to our patients. Thinking out of the box with non-conventional ways to enhance the quality of life for our patients kept my mind active and creative; it was a joy for me to go to work. I believed in the concept that when the staff nurture each other, they can better nurture our patients.

It's not like there was always harmony. People I worked with oftentimes did not support my ideas. Politics was oftentimes not in my favor and my ideas would get shot down. There was tremendous frustration at times. However, despite the sometimes tumultuous and frequent setbacks, I felt that I belonged and was part of something greater than myself. This is an important concept: to feel that you belong and are part of something greater than yourself. This is what happiness is made of.

Everything changed when the facility became part of a corporate conglomerate. The caring for the patients and each other took on a subordinate role. I was miserable and felt powerless to change things. It was time for me to leave, but I felt with my leaving there was no hope for the facility to ever recover its previous mission. In my mind, I was giving the facility life support, and I felt I would be deserting the old-timers who still worked there.

My internal debate about whether to leave ended when I was fired because "we were moving in different directions." It was 5 o'clock on a Tuesday, and I was asked to pack my bags and leave without the ability to say good by to my colleagues.

I was in shock! I didn't see it coming. My reaction was a combination of elation and devastation . I knew I was being set free. I knew it was time for me to move on. The pile of work I had yet to complete, was no longer my responsibility. Yet it also meant that the facility was now free of my dissenting voice and the nursing home I had once loved would be forever changed. Though I knew I was entering a new era in my life, I had no conception of what that life would be like.

Within a week of being fired, I sprained my toe. I was now physically and mentally traumatized. According to Louise Hay's book, "Heal Your Body", the toe represents the minor details of the future. I had my life ahead of me without knowing where to go. I felt pressure from family and colleagues to get on with my life, to get a job, to get back in the saddle. My mother did not even tell her closest friends I had been fired. It was a source of shame for her and to a lesser extent for me.

I no longer had the identity of being a chief medical officer of a highly rated facility. I had been proud of my title and what I had accomplished. Who am I without the job? It was time to reinvent myself and I had no clue what to do. Working at the nursing home was the first job I had ever had. I grew up there, raised my children with the wise advice of colleagues, and shared my joys and disappointments with them. In fact, an astrologer friend said the day I was fired was astrologically in my family not my career category. The nursing home was indeed my family, yet the family that was left behind, didn't even make me a good-by party.

I needed the closure. I made my own party. I invited those who used to work at the nursing home plus those that still worked there but wished they didn't, to come to a reunion. It was hugely successful! I now organize an annual reunion, and people from decades ago are finding their way back to the family we once had.

So who am I if not a chief medical officer? I am still working on it, but have finally found an inner peace I hadn't known before. I realize that vanity required I make money as a source of my self-esteem. I was praying for financial abundance from another career where I felt I belonged and was part of something greater than myself. I felt under-utilized having medical boards in 5 areas and barely using my talents. I felt like a loser despite my past successes.

After more than a year without a steady source of income, it occurred to me at a Jewish High Holiday service, that I have been given a gift that I had not been fully appreciating. Despite the economy, I am fortunate that my husband is financially able to support us, making me able to pursue my quest of being the best person possible, in body, mind, and spirit. Now I have the luxury of time and the financial backing to pursue anything and everything.

I worked or went to school non-stop throughout my life. I went to summer school of one kind or another every summer I can remember. I started college at age 16, medical school at age 19, and went through internship, residency, fellowship, pregnancies and child-rearing without a break. Now it is my time to explore new goals of varied importance, be it decorating the house, writing a book, or starting a physician home visit program.

I had long felt that I had a motor running in me. I was constantly fighting with time. I felt pressured to accomplish things. Now I can take time to relax and live a less driven life, free to explore whatever comes my way. As someone once said to me, "You're like a loaded gun filled with knowledge and experience; you're bound to go off somewhere and make your mark." In the meantime, I have learned to savor this time G-d has given me to learn and grow and breathe in deeply the life I love without the driving pressure to succeed.

Gail Lowenstein MD, CMD, CWS, ABIHM

GailMD.com
516-236-3204

DrLowenstein@GailMD.com